Are you aware that google is conducting an online poll?
Yes! They are conducting an open-ended online poll to choose the name for Android N. The hash tag campaign
#NameAndroidN

had gone viral few weeks back.
Many Indians have been expressing their dream that Google names an Android version after an Indian sweet. According to reports, Google's CEO Sundar Pichai had first announced that the name for Android N could be chosen via an online poll during his visit to India in December 2015.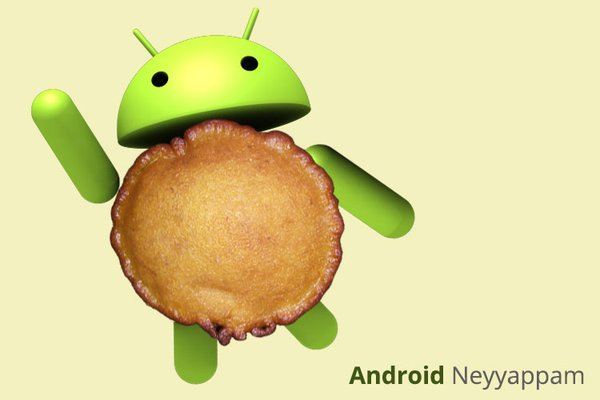 Neyyappam?
Neyyappam or nankhatai? Still confused but,
chances for Kerala sweet Neyyapam; a sweet made of
rice flour and jaggery
appears brighter while compared to the other competitive titles
. The polling page has the name 'Neyappam' featured first.
screenshot showing the online poll
There were several rumors went earlier that the Android N will be named in the behalf of Nutella. But the chance for it did't even exists after the arrival of the name 'Neyappam'.
Hurry up!! The process ends at 11.59 p.m. PT 8 June 2016.
What would you #NameAndroidN?